Hair with Style are at the forefront of fashion and the latest in hair trends and styles. We use the latest technology and techniques to keep us there. You will leave the salon looking beautiful, with amazingly styled and coloured hair, in simply the best condition it can possibly be. We create cutting-edge hair cuts, colours and styles.
Experienced, Professional and Cutting-Edge
Hair with Style is an exciting, professional, fashion-forward hairdressing salon based in Forbes, the heart of the Central West of NSW.
Established by Cindy Herbert in 1996, Hair with Style has continued to uphold its outstanding reputation for quality hairdressing of the highest standards.
In this showcase, we use vast creativity and skill to bring out the best features in each of our models.
About Us
Hair with Style is a hairdressing salon in Forbes that is at the forefront of fashion and hairstyling technique. We have a decades-long reputation for high-quality hair cutting, colouring, styling and treatments. We are passionate about bringing out the best in all of our clients. We provide a comfortable, enjoyable service that will make you feel good about yourself.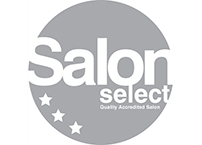 Location
66 Lachlan St
Forbes, New South Wales
Hours
Monday: By appointment
Tuesday: 9am – 8:30
Wednesday: 9am – 5:30
Thursday: 9am – 8:30
Friday: 9am – 5:30
Saturday: 8am – 1pm
Sunday: Closed