Our hair stylists are highly skilled and passionate about their work. But most of all, they are friendly, and have a very good eye for bringing out the best side of every person.
As the Owner/Manager of Hair with Style, Cindy Herbert has continued to hold a reputation for high standards and quality hairdressing within the region. Cindys unfaltering belief in the salons continual education and development is what drives the team forward and keeps Hair with Style ahead of the game. Cindy expansive knowledge and experience in the industry readily keeps her fingers on the pulse of the most current and upcoming cutting, colouring trends. Cindy prides herself on her standards of excellence in both high fashion and classical hairdressing that she provides for her clientele.
Trish is passionate about creating beautiful hair! She loves working with TIGI copyright colour as 'we have a huge artists palette to enable us to ve creative in achieving gorgeous bespoke hues perfect for you'.
From effortlessly chic looks for ladies to on-trend, sharp guys cuts, she loves making her clients feel special & look fabulous.
Michelle Mikita has extensive experience in the hairdressing industry and continues to deliver a professional service and standard to all her clientele. Michelle prides herself on maintaining her up to date training with some of the country's leading professional stylists and colour technicians to bring high standards of quality for her precision Mens cutting and Womans styling. Focusing on the 'Modern Woman' Michelle aims to guide her female clientele into a more sophisticated look, with class and style. Its just a matter of finding our clients 'sparkle'.
Eliza Acret has hands on experience competing and participating in the Australian Hair Expo Awards and also alongside some of the country's leading stylists at Australia Fashion Week. Eliza loves 'Pretty Hair' from luscious bouncing blondes to styling sleek velvet browns which melt into soft tones. Elizas passion for her profession, allows her to continue to advance her skills within the hairdressing industry.
About Us
Hair with Style is a hairdressing salon in Forbes that is at the forefront of fashion and hairstyling technique. We have a decades-long reputation for high-quality hair cutting, colouring, styling and treatments. We are passionate about bringing out the best in all of our clients. We provide a comfortable, enjoyable service that will make you feel good about yourself.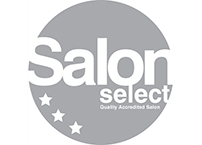 Location
66 Lachlan St
Forbes, New South Wales
Hours
Monday: By appointment
Tuesday: 9am – 8:30
Wednesday: 9am – 5:30
Thursday: 9am – 8:30
Friday: 9am – 5:30
Saturday: 8am – 1pm
Sunday: Closed